ZET - Astrology Software
Screensaver "Cosmos ZET"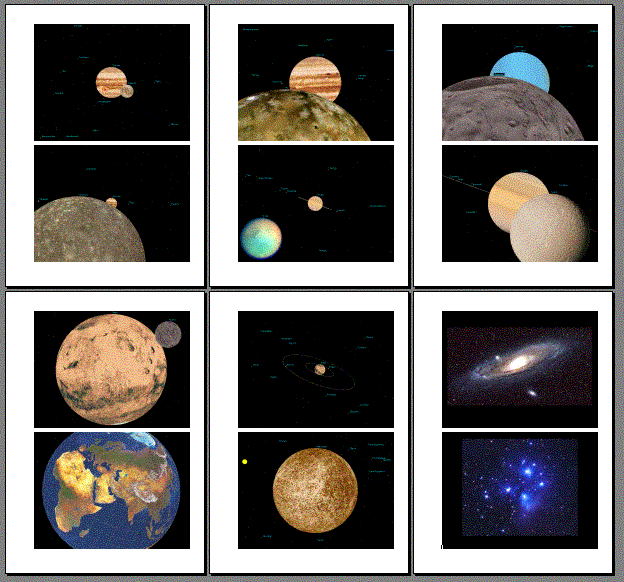 To install the screensaver:
Download archive CosmosZET.zip, 5 804 KB
Unpack it to any folder, e.g., "Cosmos ZET"
Invoke menu of Windows XP screen, choose "Properties"
In a "Properties: Screen" window select "Screensaver" tab
Select "Presentation 'My Pictures'" from a list of screensavers
Click "Parameters" button, set 100% size
Click "Browse" button, find and choose "Cosmos ZET" folder
Close the dialog by "OK" button.
The screensaver designed for 1024õ768 screen resolution.
These images created with ZET 8.